THE WEDDING DAY IS ONE OF THE MOST SPECIAL DAYS IN THE LIFE OF A HAPPY COUPLE.
IT HAS EVERY ITEM IN THE PACKAGE; RAW AND PURE EMOTIONS, GATHERING OF FAMILY AND FRIENDS, THE CREATION OF MEMORIES, AND THE WONDERFUL CREATION OF A STRONG BOND THAT WILL LAST FOREVER.
Yes, at Oak Meadow Ranch, we believe in this day as one of the foundation stones for a couple to build a joyful life together and we know how important it is to have your wedding day be perfect. This belief in family, social gatherings, and love, helped us make the decision to have the ranch be a wedding venue for those blessed to have found their soulmate.
If you are planning to have the wedding of your dreams, The Oak Meadow Ranch and the Whitehorse Steakhouse, offer you the perfect space with great catering, planning, and everything you need to make your special day a memorable one!
There are so many things to consider when planning your wedding and we can help you with it all!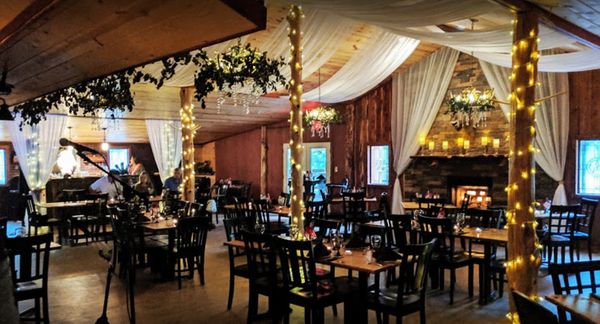 WEDDING VENUE
The wedding venue at Oak Meadow Ranch is the place that you will always remember. Our outdoor chapel is surrounded by luscious vegetation that gives you the perfect backdrop for the "I do" moment.
The reception area will give you a cozy embrace as you dance the night away on your special day.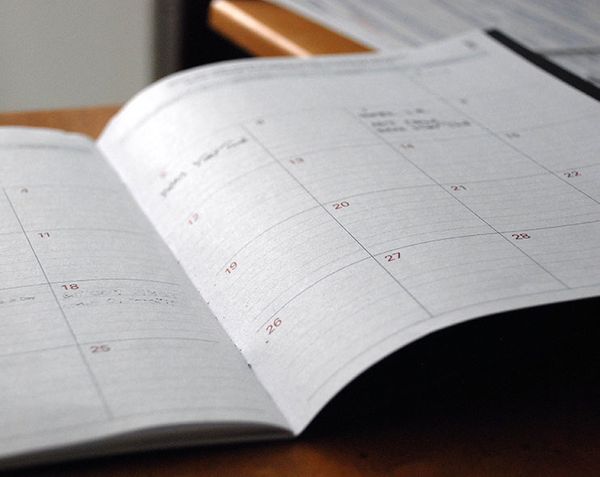 WEDDING PLANNER
Planning the wedding by yourself can be stressful and overwhelming. Sometimes, stress can hinder the advancement of your plans and you could even forget to get something done only to realize the week before the wedding that you didn't hire a band, forgot to order the cake, or you never thought about the flower arrangements — it wouldn't be your fault since there's a lot on your plate when planning an event this big and important.
The Oak Meadow Ranch offers you an exclusive full wedding planner to help you make sure that every aspect of your wedding has been thoughtfully taken into consideration and put in motion — nothing will go over our dedicated planners' heads!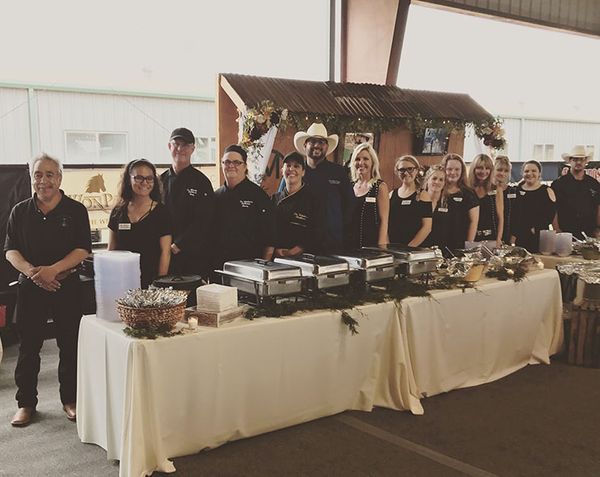 CATERING & SETUP
Every aspect of your wedding is as important as any. People always remember how beautiful the bride looked in her gorgeous dress and how much she shone when she was walking down the aisle. That being said, most of the time food takes second place, making it a very important item when planning your wedding.
Our chef will make a menu that matches perfectly with your style and the ideas you have for the rest of the event. Top-notch food pairing for the event is what the Whitehorse Steakhouse specializes in, and we can offer that.
The right food also comes with the right setup — we eat with our eyes first. Hence, we couldn't leave out a service that matches the venue and the food. You'll be provided with the chairs, tables, linens, and the full setup; that way you don't have to worry about it.
For the time when it's all over and the night has come to an end, we provide a full cleanup service.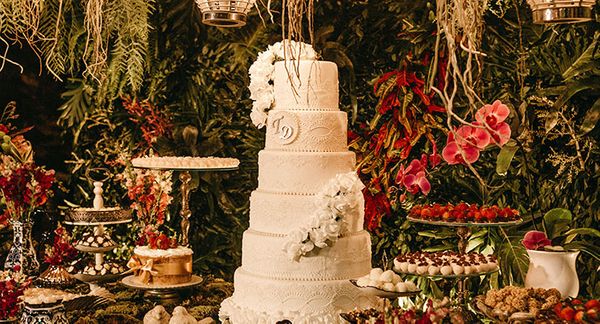 WEDDING CAKE
A wedding cake is a sculpture that stays in the background for most of the day which solidifies the reunion with the first sweet bite together as a couple. The cake is definitely one of the visual statements of the event and we can satisfy your needs by providing you with a wedding cake service that can accommodate up to 175 people.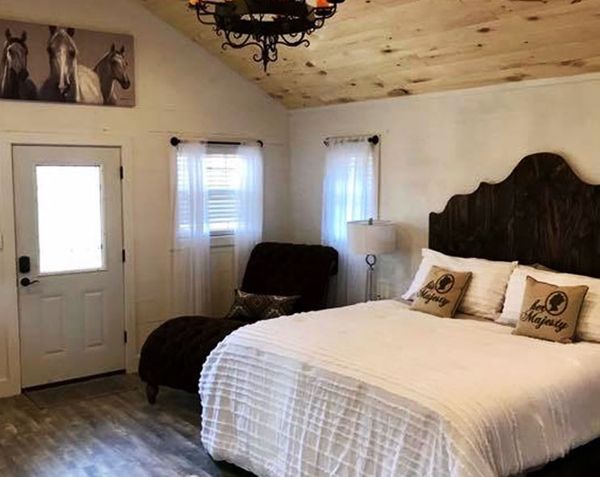 PRIVATE BRIDAL CABIN
On your wedding day and the couple of days after it, you need a place where you can relax and prepare for the ceremony and party. There's a spot at the Oak Meadow Ranch where you can do just that.
We have a beautiful cabin ready for the bridal party. The cabin will give you the privacy you need on your wedding day and place to leave all your belongings. If you are planning on staying after the ceremony and party, the cabin's charm and feel are perfect for the first night of married life.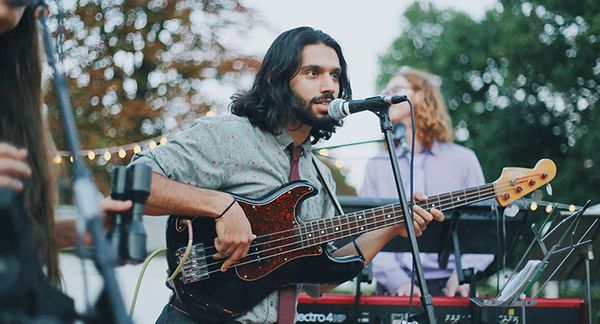 MUSIC
The Oak Meadow Ranch can provide a full DJ service with lights for your wedding party. Trust our music master to bring the right mood to your event and have everyone on their feet, dancing the night away!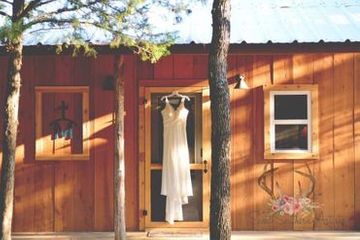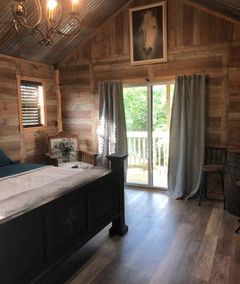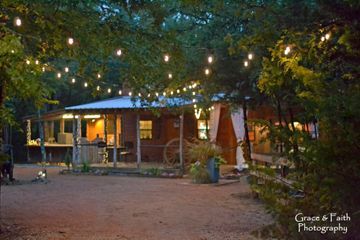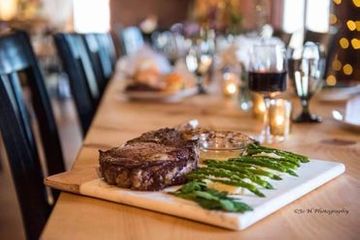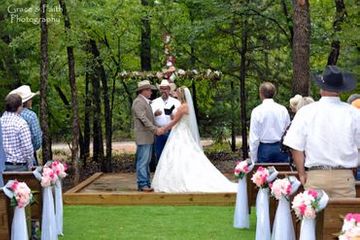 OTHER THINGS WE INCLUDE:
Exotic Animal for Photography
Chiffon Draping
Bar Concierge
Security
Valet Parking
Day of Coordination
If you are looking to add a little extra to your wedding planning, we offer other add-ons that are optional if you wish to add the cherry on top.
THE ADD-ONS ARE:
Horse and Carriage — $500
Floral — Contact us for Pricing
Limousine and Shuttle Service — Contact us for Pricing
Hotel Coordination — $250
Rehearsal Dinner at Whitehorse Steakhouse — Call for Pricing Offsite Catering Available — Contact us for Pricing
WEDDING PACKAGES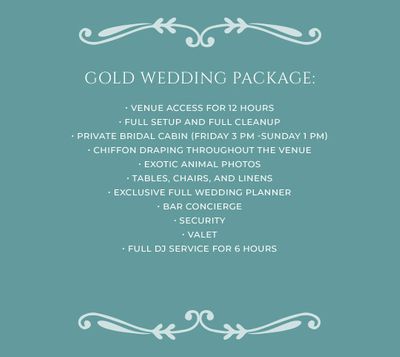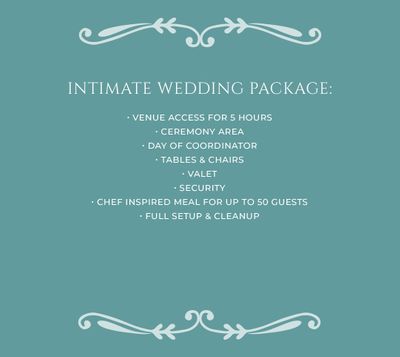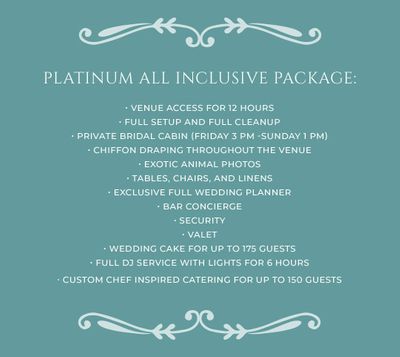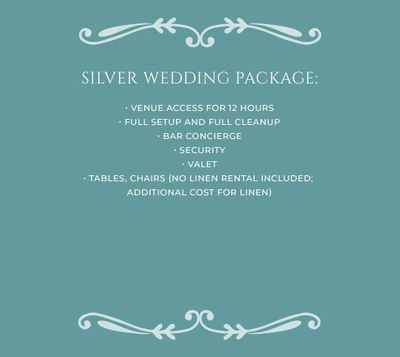 IF YOU ARE INTERESTED IN SEEING MORE OF OUR WONDERFUL WEDDING VENUE OR HAVE QUESTIONS ABOUT ANY OF OUR SERVICES OR PACKAGES,
PLEASE CALL KRISTIN NAVARRO AT 808-295-5557 OR CONTACT US AND WE WILL BE HAPPY TO HELP YOU MAKE YOUR WEDDING DAY ONE THAT YOU WILL ALWAYS CHERISH!