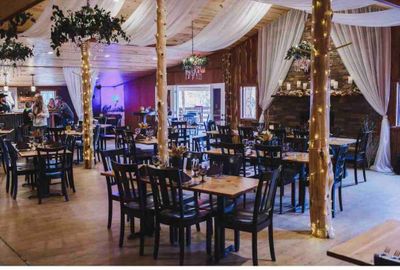 Gathering Hall
Its large size can accommodate over 150 people and it will delight your guests with a grand stone fireplace.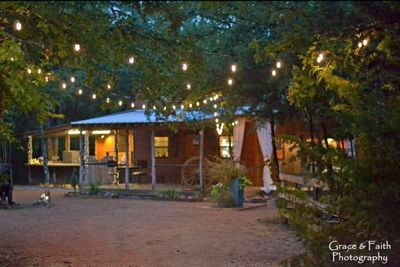 The Porch
The perfect place to get fresh air and enjoy the area that surrounds the venue, including the beautiful tree-lined pond.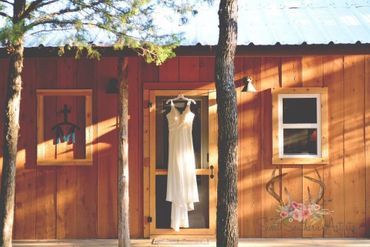 The Bride Cabin
Our bridal cabin is the perfect place for that heart-to-heart before the magnificent event takes place. It has large mirrors, a private bath, and a hair and makeup area so the bride can enjoy those much needed moments of tranquility before going out to the world to meet their partner at the altar.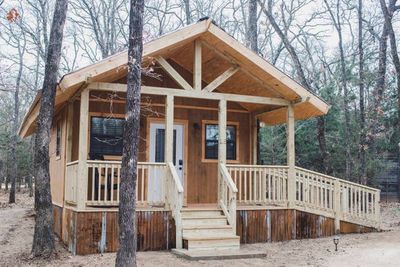 The Groomsmen Cabin
This cabin is the perfect hideaway for the groom before the much-anticipated event. This room's purpose is to accommodate the groom and their entourage of supporters — a wonderful, calming retreat before the emotional experience ahead.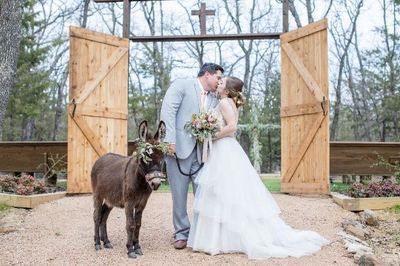 Our Ceremony Area
The ceremony area is located outdoors surrounded by the beauty nature has to offer. The chapel is decorated with a green background of luscious trees that bring a more vibrant feel to the ceremony. The seating area offers church pew seating for all your guests to feel comfortable while they witness the magical moment.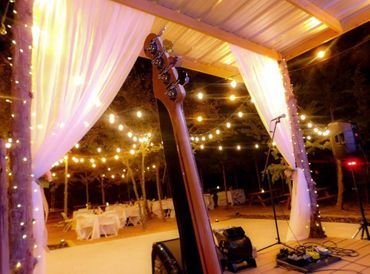 Music
The music stage will make you feel like you are at a concert! We'll make sure that you and your guests will party on the dance floor until your feet hurt — it will definitely be an occasion to remember!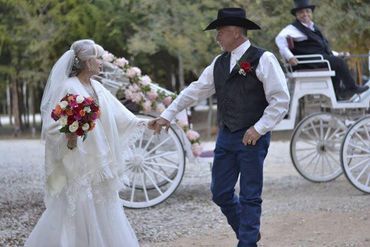 The Photographic Opportunities
It is not enough to say that the Oak Meadow Ranch has potential for good pictures — that would be underselling its capabilities. The surrounding natural environment filled with beautiful vegetation will facilitate gorgeous photos that will help you relive your special day forever. Not to mention, the natural light is a selfie's delight!
We also have lovely exotic animals that we care for on the ranch so you can take pictures and create special memories with them.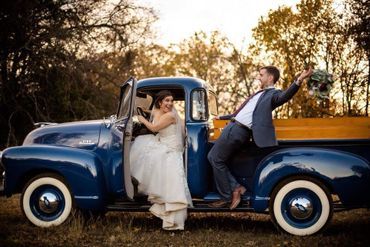 Transportation
You can make an entrance in style to your wedding with our blue vintage 1954 pickup truck and take pictures on it to prove that a piece of history was with you on your special day. You can also make the occasion more memorable by arriving in our horse-drawn carriage.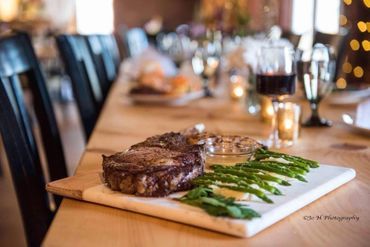 The Food
We can satisfy your culinary needs with custom chef-inspired catering to enhance your day. We also offer wedding cake services — everything in one place so you don't have to worry about anything.
Other amenities that we can provide:
•Exclusive full wedding planner
•Bar concierge
•Security
•Valet parking
•Full DJ service
•Floral arrangements
•Limousine and shuttle service
•Hotel coordination
•A rehearsal dinner at our wonderful Whitehorse Steakhouse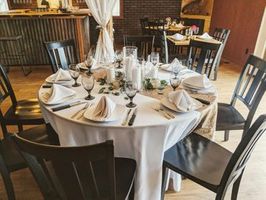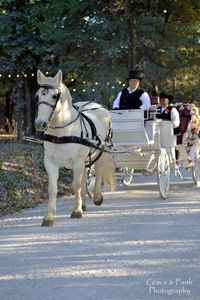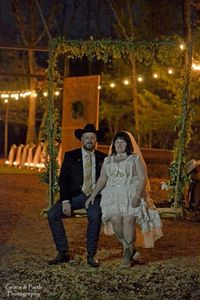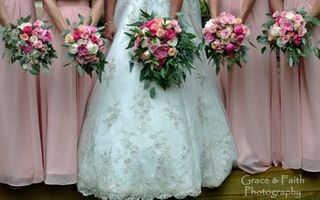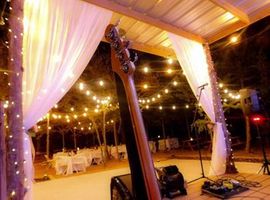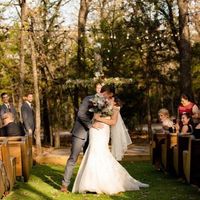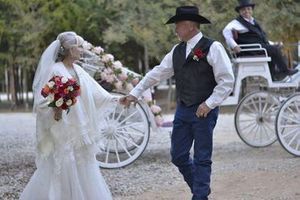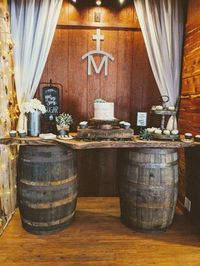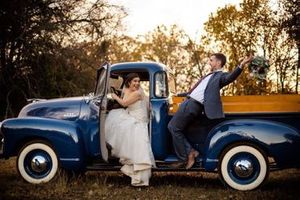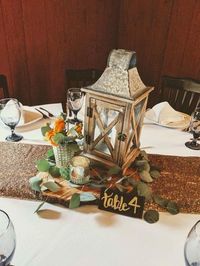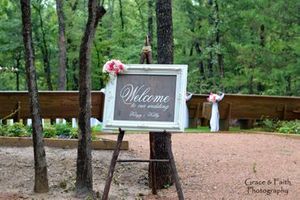 We Can Help You Plan the Perfect Wedding. Check Out Our Plans and Contact Us if You Have Any Questions!
Check out our weddings page!
Serenity Chapel
Every Sunday at 10:30 a.m., we hold a church service, rain or shine. Preacher Tyler Gullette guides our guests through the service, and is always eager to preach the word of the Lord and help those in need. The areas surrounding our open chapel brings that extra spiritual connection to the service. We would love for you to join us and experience it for yourself!
Everyone is welcomed to the service and fellowship is free — also enjoy our complimentary coffee.
Catering
The Whitehorse Steakhouse at Oak Meadow Ranch offers the best catering service for your event. Chef Eduardo Navarro will elaborate on your ideas and create the perfect menu for any special occasion.
We cater almost any event, and we are delighted to help you make the right choice when it comes to the right food or meal for your event. Don't hesitate to contact us!
Private Parties
For that special occasion, the party of your dreams, or a low-key gathering with friends and family, our event venue will satisfy your every need to bring the party to a higher level. Don't worry about the minor details either, as we can also help with other aspects such as food, music, transportation, and lodging.
Oak Meadow Ranch will host your private event and give the services you need to make your attendees enjoy every second of the reunion. Contact us for more information about our private parties and make sure to visit our party page to check our pricing and the things we offer.
Cabin Rental & RV Spots
We have multiple places that can satisfy your lodging needs. Our cabins are the perfect way to connect with nature, as the doors lead straight to vegetation. You will wake up without wanting to leave this magical place.
We also have RV spots for rent surrounded by the majestic natural environment that can make your stay even more pleasant. You can pay daily, weekly, or monthly — short or long term, we have the fit for you. Don't forget to visit our lodging page for more information.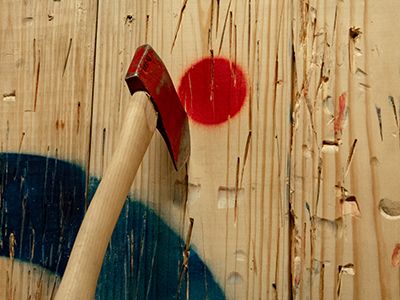 We have an exciting axe throwing range so you can come over and enjoy the challenging game with your family and friends. Spend an afternoon in a different way with games that everyone can enjoy. Check out Kiss My Axe for more information.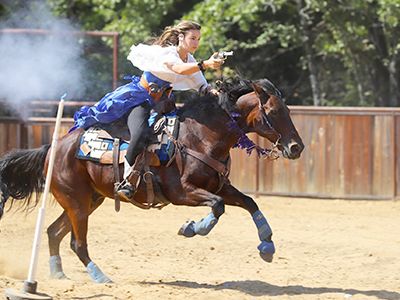 The Peace Arena offers a place for equine lovers and aficionados to host events and activities while enjoying the wonders that horses evoque in us. These animals are a joy to us here at the Oak Meadow Ranch, and we are able to host different activities such as cowboy mounted shooting and barrel racing — we'll make sure that your experience makes you feel like you're living in the Wild West!
If you are also looking to take care of your horses, our equine facilities are perfect for hosting clinics. Check our equine page for more information!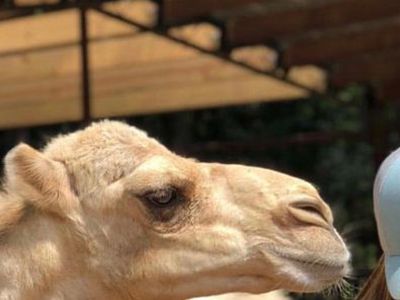 We were driven by the love Renay had for animals, and we expanded that same feeling to bring you a unique group of friends for you to enjoy during your time at the Oak Meadow Ranch. These furry friends are part of the Oak Meadow Ranch family and are here to bring joy to all our guests — come visit us and our animal friends!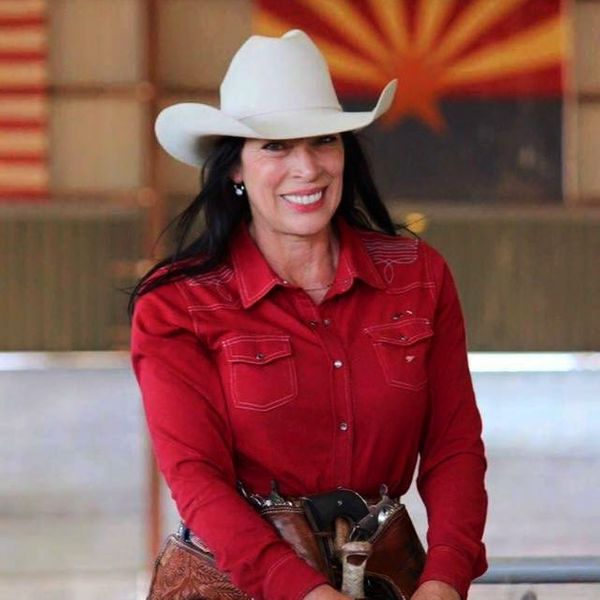 Wellness Center
With great people come even greater legacies! That's why for us, the Renay E. Watt Wellness Center is our pride and joy. This organization is here to bring suicide awareness and prevention to individuals, families, veterans, and first responders.
We know how important and delicate this topic is and we offer information and assistance for those in need. Check out our Renay E. Watt Wellness Center page to learn more and see how you can help!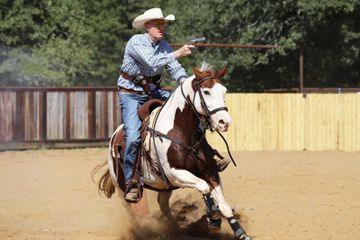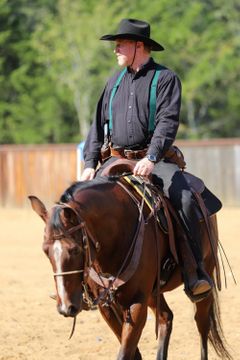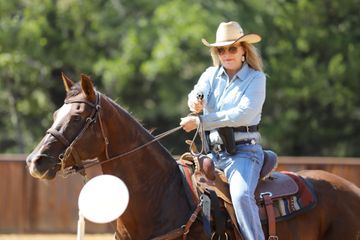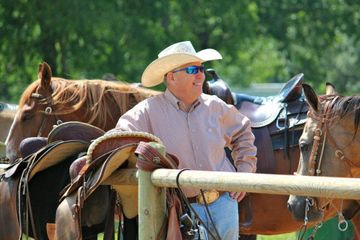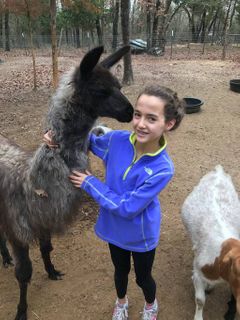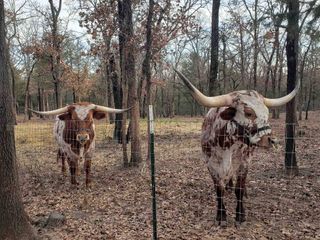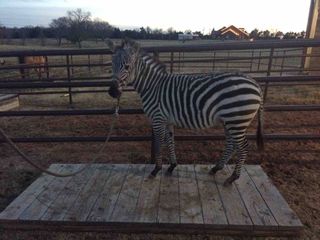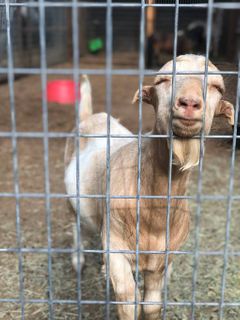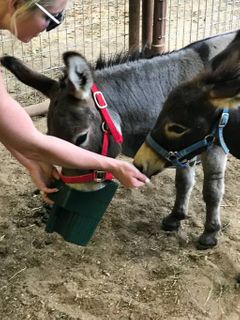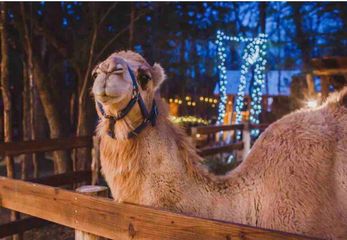 WE LOOK FORWARD TO HAVING YOU AT THE WHITEHORSE STEAKHOUSE AT OAK MEADOW RANCH!
Contact us for more information!
Our Partners